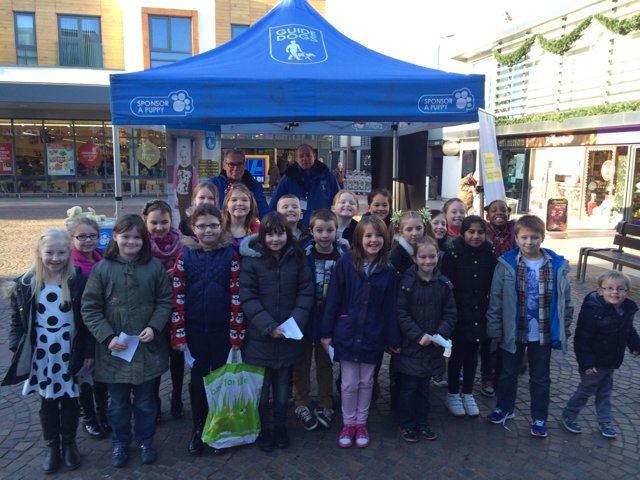 After singing beautifully at Sainsbury's we took the choir to choose a puppy on behalf of all the children.
In 2014 we will be sponsoring a puppy for Guide Dogs for the Blind.
Category: Headteacher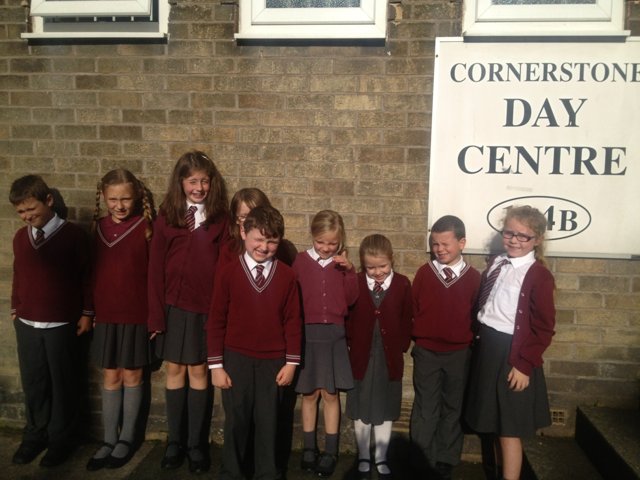 Today the School Council delivered our donations of tinned and dried food to the Cornerstone Centre in Manchester.
Thanks to everyone for your generosity. A record year for donations.
Category: Headteacher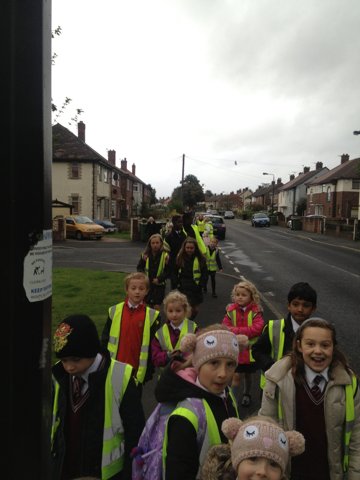 Researchers from Salford and Edinburgh Universities joined the Walking Bus to finalise the Walking Bus App they have developed. They filmed the children and parents using the App to track the bus on its route.
Category: Headteacher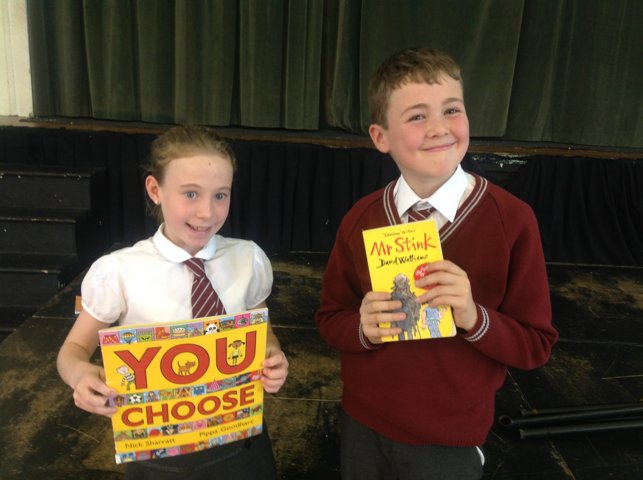 In assembly we discussed some of my favourite books ready for Children's Book Week next week. We looked at Mr Stink and You Choose.
To celebrate next week we are asking the children to bring in their favourite books to share with their class mates.
Category: Headteacher
Today in assembly we discussed the School Council and the qualities needed to be a good councillor. The children in Year 2-6 are now invited to apply, please click here for more information.
Category: Headteacher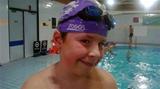 One of our pupils is fundraising for Aspire (spinal cord injuries) by swimming the equivalent length of the English Channel on 1st December.
If you would like to sponsor this amazing young man please click here http://www.justgiving.com/ACS2013-GeorgeGarnett
Category: Headteacher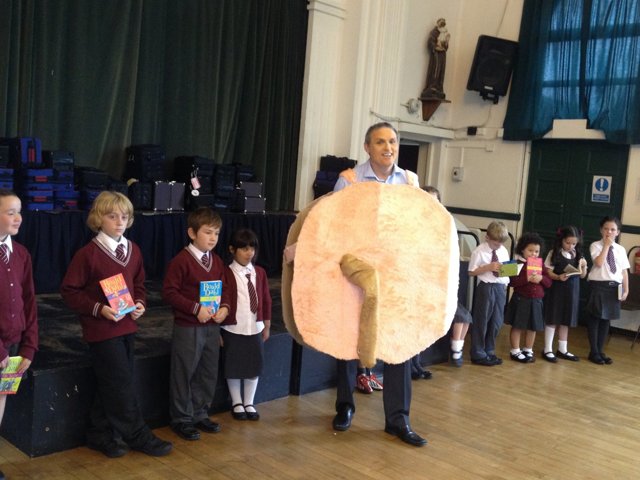 In assembly this week we talked about Roald Dahl as today would have been his birthday. We talked about all of his books and stories and I dressed as a giant peach as this was my favourite book as a child.
Category: Headteacher
Apologies but due to the unprecedented demand we have not been able to finalise numbers for violin lessons as yet.
Lessons will begin on Friday as planned and confirmation of costing and dates will follow as soon as possible.
Thank you.
Category: Headteacher
Tonight at 8pm there will be a PTA/Friends meeting in the Urmston Working Men's Club. We will discuss upcoming events and light refreshments will be available.
Category: Headteacher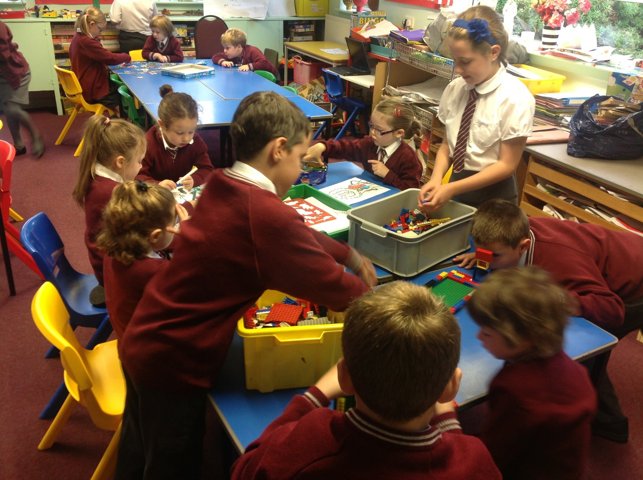 Before school club runs each day from 8am. There is flat rate charge of £2.
Category: Headteacher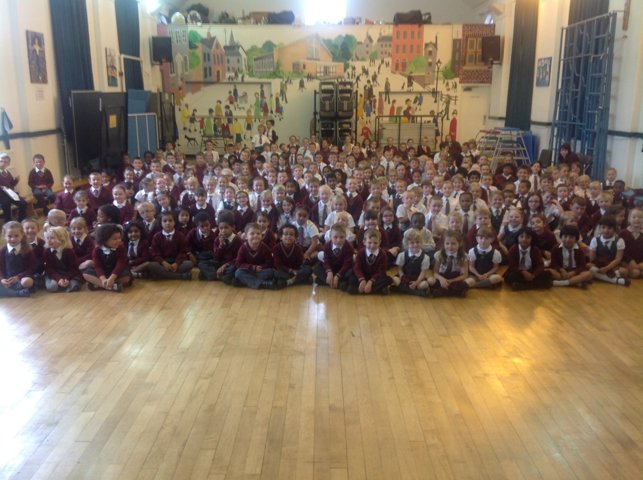 On Friday we had our first assembly of the year. The children told me all about the Golden Rules and how to get House Points.
We now look forward to another great year.
Well done children.
Category: Headteacher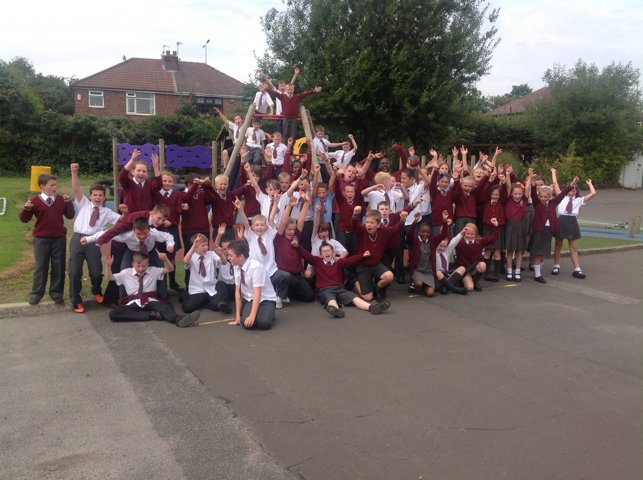 Welcome back to school, I do hope you all enjoyed a safe and relaxing holiday. It was a joy this morning to see all the children looking so smart and eager to begin a new year here at school.
Please see the letters and term dates sections on the website for all news and events this…
Category: Headteacher