20 November 2019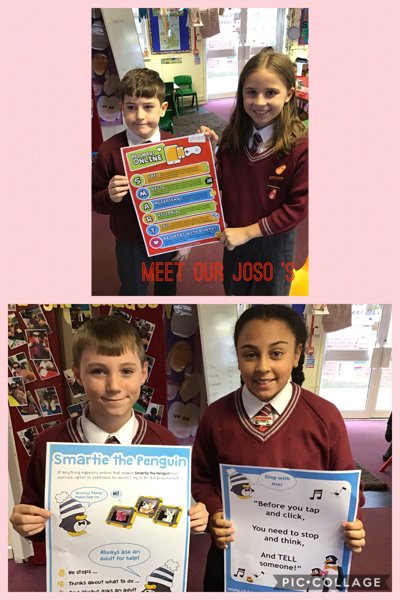 We have 4 pupils appointed as Junior Online Safety Officers. Cole and Harmonae are responsible for children in KS1. Boriana and George are responsible for KS2.
The children received training from Miss Moran and will be involved in training and initiatives throughout the year. The JOSO'S will be available for children in School to speak to about any worries or concerns and they can share them with an adult to be dealt with.
They will be leading internet safety messages once a month across the Key Stages.
Posted by Miss Moran
Category: Junior Online Safety Officers (JOSO)