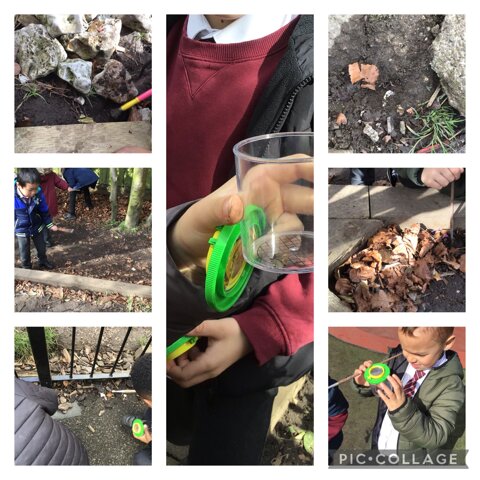 Year 1/2 were investigating microhabitats this morning. They found a variety of minibeasts in leaf litter, on tree trunks and under rocks.
Category: Year 1S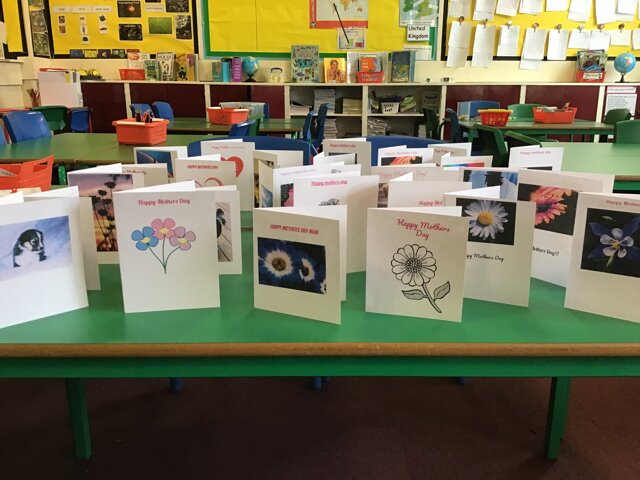 Year 1/2 used the chrome books in their computing lessons and produced these beautiful cards for Mothers' Day. They learnt to insert an image and a text box. They were able to type a message and change the font. Our mums will love these cards!
Category: Year 1S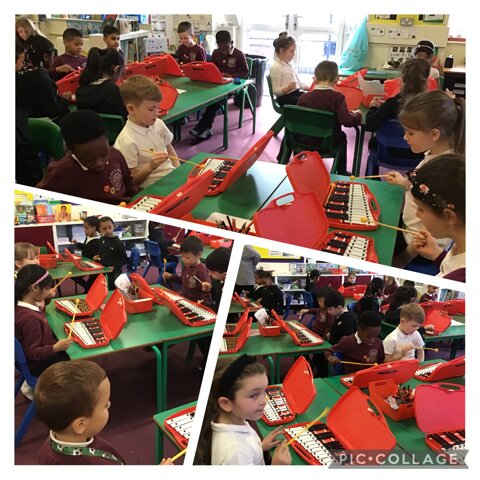 Year1/2 enjoy learning to play musical notes on the glockenspiels.
Category: Year 1S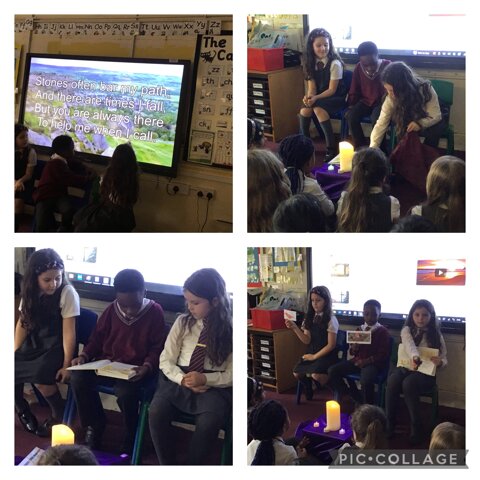 A lovely liturgy today, led by some of our Year 2 children. Everyone listened respectfully and enjoyed joining in with prayers and a hymn.
Category: Year 1S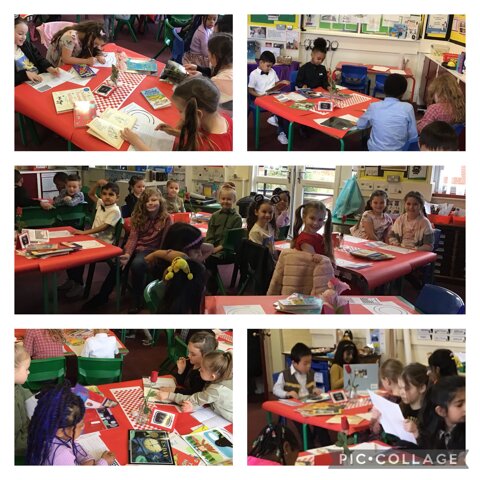 Year1/2 booked their tables in our book bistro on World Book Day! They enjoyed sampling different books and then sampling some biscuits and juice!
Category: Year 1S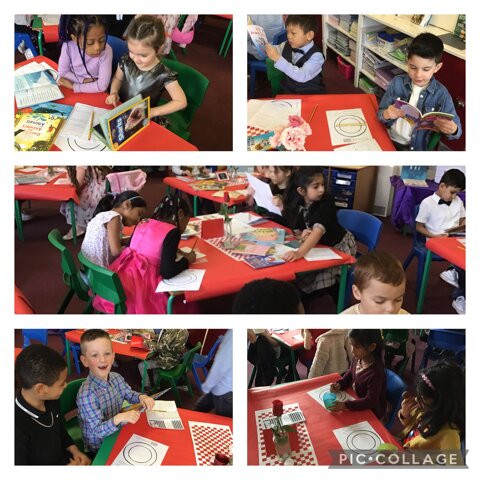 We loved reading different books in our book bistro!
Category: Year 1S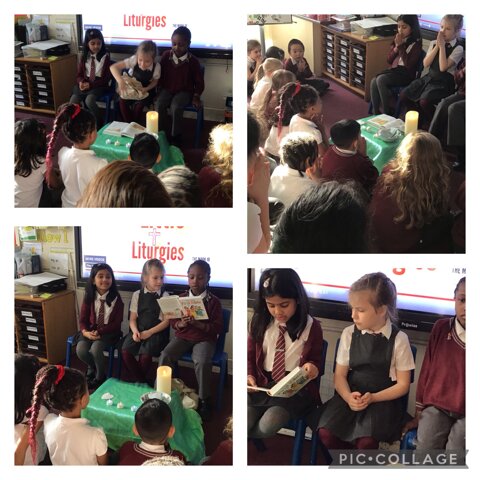 A beautiful class liturgy where we heard the story of Bartimaeus from Mark's gospel. The children worked very hard to prepare the liturgy for us.
Category: Year 1S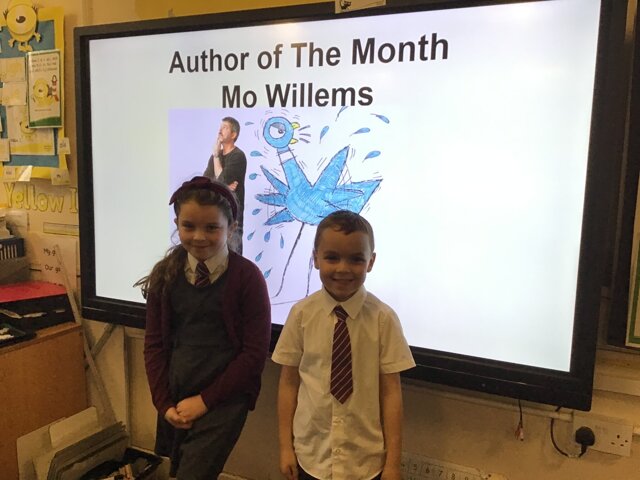 Our reading ambassadors told us all about the author Mo Willems today. We will be looking out for his books in our school library.
Category: Year 1S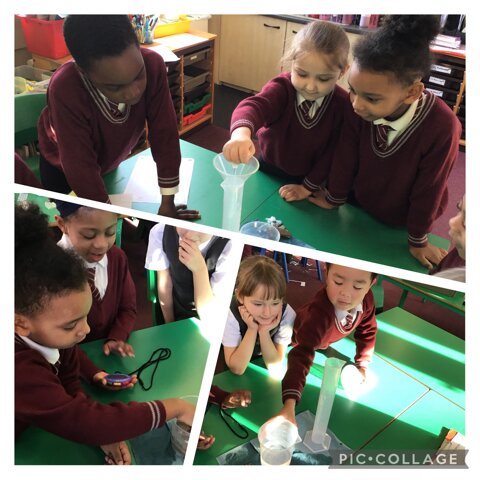 Year 1/2 have been finding out which materials are the most absorbent. They did a great job working together in their groups.
Category: Year 1S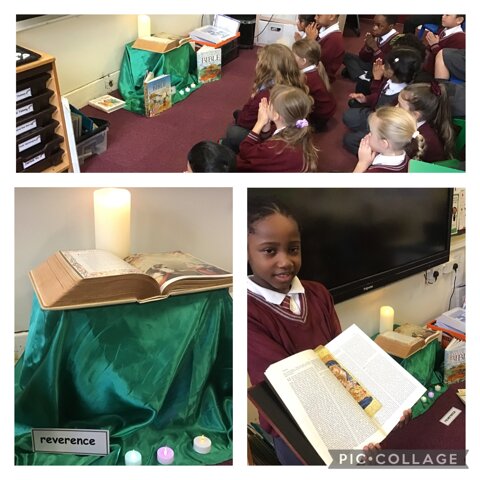 Today we took part in our class liturgy. All the children showed great reverence as we listened to the Word of God from the Bible.
Category: Year 1S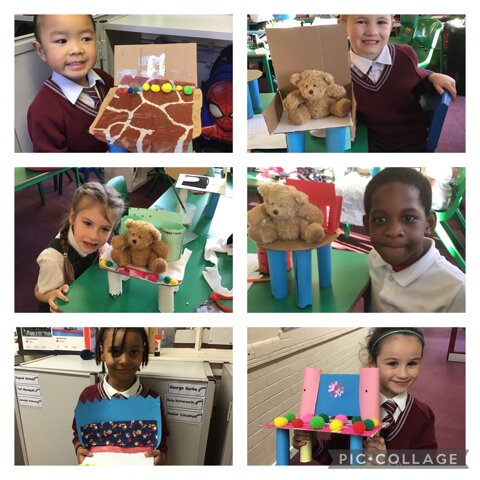 Year 1/2S have been investigating stable structures. We have designed and made chairs for Baby Bear. All the children enjoyed researching, designing, making and evaluating their chairs. We are very proud of how they look.
Category: Year 1S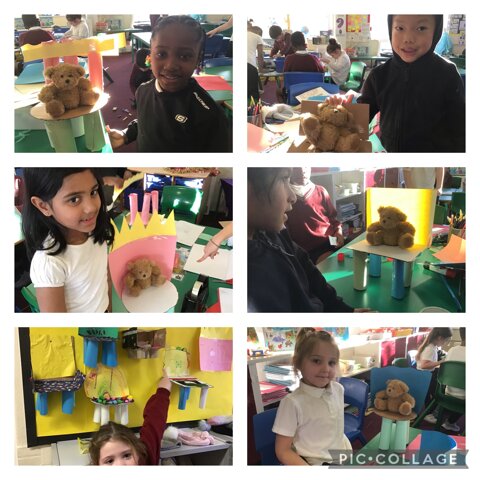 Category: Year 1S